Boogie Box Pro Deluxe
00009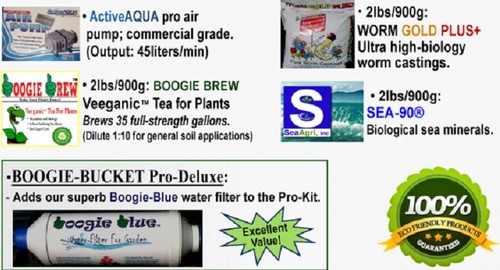 This kit has everything you need to start supercharing your garden in one box.
Everything in the item photo plus 2"x4" bubbler stone, tubing, air manifold.
2lbs Boogie Brew
2lbs WORM GOLD PLUS+
2lbs SEA-90
1 ActiveAQUA pro air pump. Commercial grade (Output: 45 liters/min)
1 Boogie Blue water filter.